Jim joined the Green Brook Township Committee in 2015, after volunteering for more than 13 years on the Green Brook Board of Education. Jim was the Board of Education President for nine years, and Green Brook's representative on the Watchung Hills Regional High School Board of Education for two years.
While on the Board of Education, Jim has always stressed the importance of preserving high quality education for our children, while consistently striving for fiscal responsibility. During his tenure on the Township Committee, Jim has served on the Land Use Board, Municipal Drug Alliance and the Cultural Heritage and Historic Preservation Committees.
In his personal life, Jim has also volunteered for more than 25 years, serving as a Trustee of the J.S. Henderson Scholarship Fund, Board Member of Home Sharing of Somerset County, and CFO and Treasurer of Rensselaer Acacia Corporation.
Jim is a lifelong New Jersey resident and has lived in Green Brook for 26 years with his three sons, ages 25, 22, and 20. He graduated with a Bachelor of Science in Mechanical Engineering from Rensselaer Polytechnic Institute and a Master of Business Administration in Finance from Rutgers. After 31 years, Jim retired from Public Service Electric and Gas, and is currently working for H&R Block as a Senior Tax Analyst.
Jim Benscoter has nearly 20 years of continuous dedicated public service to Green Brook and is always concerned for what is "Best for Green Brook."
If reelected, Jim will continue to do what is best for Green Brook! Jim can be reached at jimbenscoter@gmail.com or by phone at (732) 902-1694.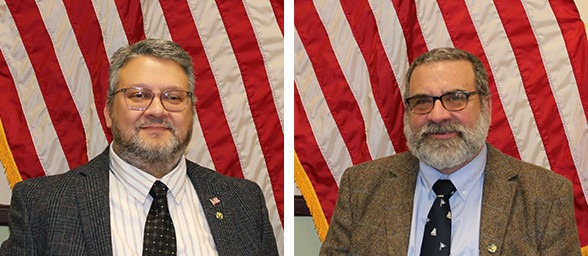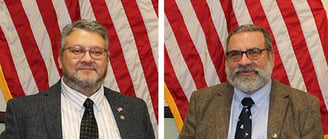 Brian grew up on the route 22 corridor in New Jersey and has lived in Green Brook for more than 20 years, raising his family here.
A Graduate of Cook College, Rutgers University with a Bachelor of Science in Environmental Planning and Design, Brian is a Licensed Landscape Architect and a Licensed Professional Planner with more than 30 years of experience in Land Use, Municipal Planning and Development on all levels. Brian owned and operated a local small business for more than 23 years. Brian has been an adjunct instructor for Temple University and Rutgers University. He is currently employed by Casey & Keller in Millburn, as a Project Manager, Planner, and Landscape Architect.
Brian has been actively involved in the Green Brook community for many years volunteering countless hours of service. He was involved in Green Brook Hockey for more than 10 years as a coach, Vice President and ultimately President. Brian has served on the Land Use Board since 2016. His extensive planning and development experience makes him a valuable member of the Board. Brian also offers his education and training as a member of the Environmental Commission.
As a Green Brook resident, Brian saw an opportunity when the Green Brook Swim Club closed and was an early proponent of creating a park in its place.
You can contact Brian by email at conwaylla@gmail.com or by phone at (908) 625-9182.
Our vision for Green Brook is to strive for stable taxes and renewed focus on economic development. Green Brook is a great place to live, work and play. We pledge to continue doing the things that made it that way!
Have any questions in mind?